---
---
About Zalizniak & Associates
Since 2011, Zalizniak & Associates leads the way in providing services for individuals wishing to immigrate to Ukraine or to obtain a range of authorizations from its government.
Our consulting firm's story
---
In 2011, Mark Taylor, an American citizen, experienced difficulties in finding a lawyer who could help him immigrate to Ukraine, take care of the onerous paperwork and clearly explain how the country's migration system worked. After meeting Petro Zalizniak, then a recent graduate from Migration Clinical Program in Italy, he helped create Zalizniak & Associates, a firm specialized in Ukraine immigration.
At Zalizniak & Associates, we find our strength in the combined years of studies and hard work which helped to deliver consistent and tangible results for our clients. We make sure we thoroughly understand their needs and find all possible courses of action to get them to their goals. We explain things clearly and go all the way to serve their interests, and we make sure their cases are resolved within the necessary time frames. We take the pressure off their shoulders so they can focus on the things that matter to them, while we take great care in making their journey to Ukraine as smooth as possible.
---
Meet our dedicated team of Ukraine immigration consultants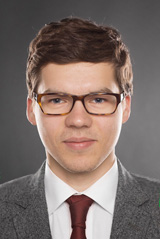 ---
Pavlo Zalizniak
Co-Founder
Immigration Lawyer, LLM
---
With a Master's diploma from Ukraine's top-ranked law school, Pavlo Zalizniak is the firm's liaison officer with state agencies both in the capital and in local departments throughout Ukraine. He has interned with Ukrainian Parliament and the State Migration Office and established strong work relations with these institutions. Pavlo first started as a consultant with the Kyiv Shevchenko University's legal clinic, and then served as Legal Advisor to the International Election Observation Mission to Ukraine (Ukrainian World Congress). Since starting Zalizniak & Associates in 2011, Pavlo has helped dozens of foreigners from Americas, Africa, Asia and Europe to either immigrate or visit Ukraine. Pavlo Zalizniak is fluent in English, Ukrainian and Russian.
---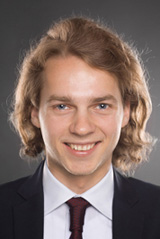 ---
Petro Zalizniak
Co-Founder
Immigration Lawyer, LLM
---
Petro Zalizniak holds an advanced Master's Degree from Kyiv Shevchenko University as well as an LLM/MSc degree and a Migration Clinical Program certificate from the International University College of Turin in Italy. He was a Visiting Researcher at Harvard Law School and served as an intern in the House of Commons in Ottawa, Canada. Petro gained invaluable experience with the Centre for Political and Legal Reforms of Ukraine, and his legal career led him to work for a wide range of international organizations such as the European Court of Human Rights, the Organisation for Security and Co-operation in Europe (OSCE) and the Office for Democratic Institutions and Human Rights (ODIHR). Petro also served as Vice President for Public Relations at the Dnipro Hills Toastmasters Club in Kyiv, Ukraine. He is is fluent in English, French, Ukrainian and Russian. Petro is currently inactive.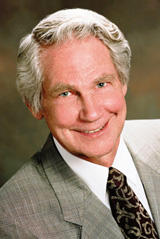 ---
Graham Seibert
Advisor
Investor, Washington, D.C.
---
Graham Seibert is a long-time business consultant who has worked as an educator, an author, and as a computer specialist. He has previously served as the President of Washington Independent Computer Consulting Association and of the Mid Atlantic Oracle Users Group. He also sat on the Board of Directors and Treasure of Saint Andrew Day School in the United States.
---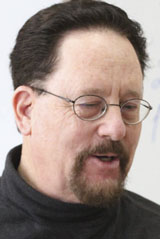 ---
Mark Taylor
Advisor
Business owner, California
---
Mark Taylor is the former Dean of the International Christian University of Kiev. He was a professor of literature with a passion for writing and photography He also previously served as the Area Governor for Toastmasters International,as Chairman of the Board Five Branches Institute and the President of the Mission Street Business Association in Santa Cruz, California.