---
---
Client testimonials
All clients benefit from our total dedication, whether they are prospective immigrants or visitors to Ukraine. We go all the way for them and find the best options to fulfill their goals. Read our client testimonials here.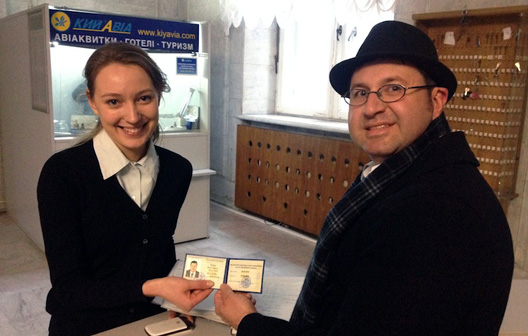 "I would like to express my sincere gratitude to Zalizniak & Associates for helping me gain my Ukrainian Abroad Status. I submitted my application in February 2013 and hadn't heard from the Foreign Ministry since. Moreover, I didn't know who to contact in the Ministry and all of my usual contacts were at a loss as well. I met with Pavlo Zalizniak to discuss my problems on November 18. Within two days he not only found my application but arranged for me to receive my document confirming my Ukrainian Abroad Status on November 20. Thank you, Pavlo and partners. I am confident that on my own, I would have not achieved anything close to the success I got when referring to Zalizniak & Associates. I recommend your services to anyone having trouble gaining any form of legal status in Ukraine."
– Mr. Zenon Zawada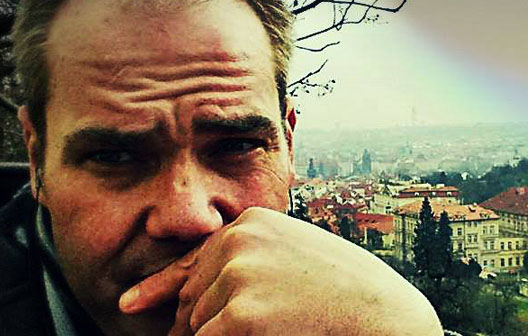 "When my stay in Ukraine exceeded 90 days I was at a loss of what to do or where to turn. It was nearly impossible to find an English speaking company or attorneys who spoke English and when I did they wanted an outrageous fee. Finally, I was put into with contact to Pavlo Zalizniak who understood my sense of urgency. It was of great surprise that within hours he was able to research my particular case and provided me with several variants to help me stay legally in Ukraine. I owe a great deal to him and would recommend him to anyone who needs an honest and trustworthy firm who needs help in any of the areas listed on this site. Pavlo and his team are truly the best at what they do; in fact I have hired them to assist me once again with establishing Permanent Residency."
– Mr. Craig Stoddart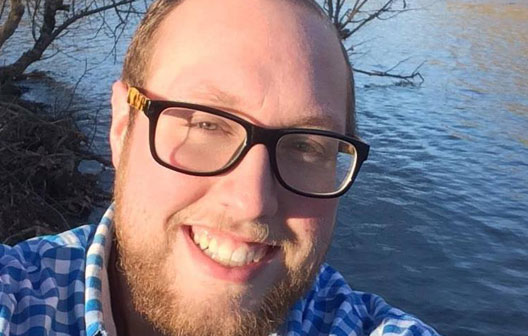 "Zalizniak & Associates were very helpful in gathering and preparing all the documents that I needed to get my residence permit, and they did their work with a confidence and customer service that is often lacking in Ukrainian businesses."
– Mr. Michael Airgood
"Je voulais remercier Zalizniak & Associates pour leurs compétences juridiques et disponibilité. Ils ont put m'apporter des solutions pour séjourner légalement en Ukraine au delà des 90 jours autorisés par la legislation ukrainienne. Un grand merci!"
– Richard T.
"I had problems with my daughter's admission to a local school. Since she is a dual US-Russian citizen, the director of the school in Kiev refused to admit her. I would like to express my sincere gratitude to the team that managed to resolve the issue within only two rounds of tense negotiations. Thank you, guys!"
– James D.
"I hired Zalizniak & Associates twice to facilitate my application for a temporary residence permit and two years later for a permanent residence permit. The team handled my case professionally and expeditiously. In particular, I would like to thank the team for taking on all the burdensome details and bureaucracy for me. I have a business in Dnepropetrovsk and I don't have time to travel to Kiev or waste my time in queues. They did it all for me. I highly recommend their services."
– Mr. William Rogers
"After getting a permanent residence permit in Ukraine, I decided to move to Germany. The German immigration authorities asked me to submit a number of documents related to my residence in Ukraine and the only way to get these documents was to go to the immigration authorities and file several application forms. Given that I was already in Germany, I did not want to go back to Ukraine. Therefore, I decided to ask Zalizniak & Associates, specialized in Ukraine immigration consulting to help me. In one week, I had all the necessary paperwork. It was very well done."
– Ahmed
"I overstayed my 90 days in Ukraine by three months. Being African, I feared that the border guards would not only fine me but also ban me from coming back to Ukraine for several years. I have a wife in Ukraine and did not want to take a risk. That's why I got in touch with the Ukraine immigration consultants at Zalizniak & Associates. Thanks to their efforts, I managed to leave Ukraine and return again without any problem."
– Samuel
"Thank you, Pavlo Zalizniak, for getting my work permit extended so promptly. All the best to your team!"
– John C.
"Ukraine Immigration Consulting made my family's immigration to Ukraine easy and quick. I am citizen of an EU country, but I decided to immigrate to Ukraine with my family after the influx of refugees made it impossible to live in my country. I had some security concerns. Knowing a bit about bureaucracy in the former Soviet Union, I was impressed by how easily and expeditiously Zalizniak & Associates helped us get all our property to Ukraine, to purchase a house, and a car, to set up my kids in a school, and get all of us residence permits. Many thanks!"
– Ulrich
"Zalizniak and Associates's services are highly recommended. My job took me to Ukraine many times, and at some point, I decided to move to Ukraine. I have a child with my Ukrainian girlfriend. Thankfully, I found out about Ukraine Immigration Consulting. Pavlo Zalizniak was very professional in handling my case. He got my daughter dual Ukrainian citizenship. It took a few weeks for me to get a permanent residence and now I can live in Ukraine as long as I want and don't have to leave the country every 90 days."
– Klaus
"Visa regulations between China and Ukraine are really strict. China does not have a 90-day visa-free regime with Ukraine. My child was born prematurely in Ukraine and needed immediate medical care. I had to rush to Ukraine without a visa and no assurance of how long I would be able to stay in the country. I don't think I could have managed to cope with all the paperwork and get an urgent visa without expert advise and assistance. Thank you Pavlo and Petro for taking care of my visa invitation and working out all the complexities in this crucial situation."
– Jiang
"It's quite a challenge to find competent English-speaking immigration lawyers in Ukraine. It was my pleasure to meet the lawyers at Zalizniak and Associates and for them to explain Ukrainian residence and work permits regulations clearly. Thank you for your great service and professionalism. I got my residence permit renewed in no time! Well done, I will recommend your company to my friends!"
– Prosper
"Last year, I was thinking about moving my transportation business from Hyderabad in Pakistan to Odessa in Ukraine. I contacted several immigration attorneys, but unfortunately, only a handful of companies returned my messages. Ukraine Immigration Consulting had the most prompt response. From the very beginning, I was impressed by how well-organized and helpful their communication with clients was. Overall their work was very successful. In short, they helped me to go through custom clearance of my property when I moved to Ukraine. They registered the company, got my work permit, visa, and temporary residence. I also appreciate their reasonable rates and discounts. Their kind assistance is very much appreciated."
– Abdul
"My experience with the immigration law firm was delightful. The immigration lawyers where there for me when I needed them, shared my concerns, and answered all my questions. They were able to consult not only about the legal framework of getting a citizenship but also about the practical side of the process. If you are looking for skillful immigration lawyers in Ukraine look no further!"
– Jonathan
"What I like about these guys is that they do everything for you. They have a problem-solving mindset and they get things done. It is as simple as that. They arranged everything: apartment registration, rent negotiations with the landlord, work permit, and temporary residence permit. I am glad I found Western-quality service in Ukraine."
– David
"I have been dealing with Ukraine Immigration Consulting for the last three months and find their services extremely professional. Pavlo Zalizniak collected all necessary paperwork and applied on my behalf for a Ukrainian residence permit and I got it right away. He provided practical information throughout and did everything to get a positive result on my application. I have several friends with various immigration difficulties in Ukraine: visa invitations and extensions, divorce litigation, real estate purchases, and residence permits. My friends praise Pavlo Zalizniak and his staff. In every situation, their assistance was professional and valuable. If you have any troubles with Ukrainian bureaucracy, I can confidently recommend Ukraine Immigration Consulting."
– Joseph
"As soon as I crossed the threshold at the offices of Ukraine Immigration Consulting, I began to feel confident that everything would be okay. Until then, I was pretty nervous and unsure what would happen. Everybody else gave me conflicting and confusing advice. You can imagine what it's like being in limbo. It was pretty scary. Well, I got my permanent residence permit in Ukraine in short order. This company's lawyers respect their clients and explain the regulations clearly and the step-by-step procedure you need to follow. Until I found Ukraine Immigration Consulting, I was kind of a wreck. My confidence soared once I talked to Mr. Zalizniak. He knows the system and knows how to make it work. Before you do anything, you can see the entire picture and understand all the nuances. They offered me several options in terms of price and time framework. I am totally grateful. Their expertise and friendliness, so lacking sometimes in Ukraine, made the difference. I don't fear problems here any more now that I know that Ukraine Immigration Consulting is on my side."
– Antonio
"Amazing service. A few friends of mine, based in England and Germany, hired their legal services on a couple of occasions and they have exceeded their expectations by all means. These guys are the paradigms of perfection! I strongly recommend them."
– Kevin
"Pavlo is an amazingly detailed lawyer and that is why one of the reasons I decided to place my life and my business in his hands. He explained to me in 5 minutes what my previous lawyer could not and would not explain to me in 9 months. He holds no secrets from you about the process of obtaining temporary residency. As I already have a functioning business, I can not afford to make any mistakes in choosing the people that I work with for critical tasks, neither should you. Did I mention that he speaks perfect English, I'm an English teacher – and when a teacher recommends, listen! Call Pavlo! His team is accurate, transparent and trustworthy of turning your dreams into reality. Thank Pavlo and Zalizniak & Associates."
– Polo
"Pavlo Zalizniak did an excellent job getting me a residency permit. I am a self-employed writer and it was no simple task, but Pavlo explained the process step by step, what could be expected, where there might be delays, and what was required in very clear and easy to understand terms. He is very easy to work with and always willing to do the extra work to get the project done. I very strongly recommend Zalizniak and Associates to anyone that is considering moving or extending their stay in Ukraine."
– William
"I am former US Naval Officer and it is essential for me to have straightforward guidelines. On many occasions that was out of the question with Ukrainian immigration lawyers. Once I met with Ukraine Immigration Consulting Associates, I was relieved to learn precisely how I could go about getting a residence permit in Ukraine. I would like to thank Pavlo Zalizniak in particular for being available when needed. Thank you Pavlo for getting the residence permit and helping me negotiate the hurdles to purchase my apartment and get it legally in my name."
– Johnny
"While I was searching for an immigration lawyer, my priority was to find a professional who could obtain a work permit for me. I did not want to deal with all the bureaucracy; for me, it was easier to pay for the legal work and not to think about it. I am glad that my expectations were met with professionalism and the results delivered as we agreed. "
– Jacob
"My British boyfriend and I had an impossible time figuring out how to get him a permanent residence permit in Ukraine after we got married. He could not understand how things work in Ukraine, so I decided to hire an attorney. Thank God I did not have to deal with the immigration authorities and stand all day in long lines. Pavlo managed to get a residence permit even earlier than promised and it was such a pleasure to work with him. I would definitely recommend their services."
– Svetlana
"Pavlo enabled me to obtain the appropriate visa, and temporary residency quickly and smoothly. He provided me with sound advice and exceptional, professional service as well as the positive result. He also provided prompt, informative answers and reassurance to the many questions and concerns I raised. I am very pleased that I chose immigrate.ua to help me. Thankfully, they are a complete contrast to the other companies I sought assistance from."
– Jeffrey Walter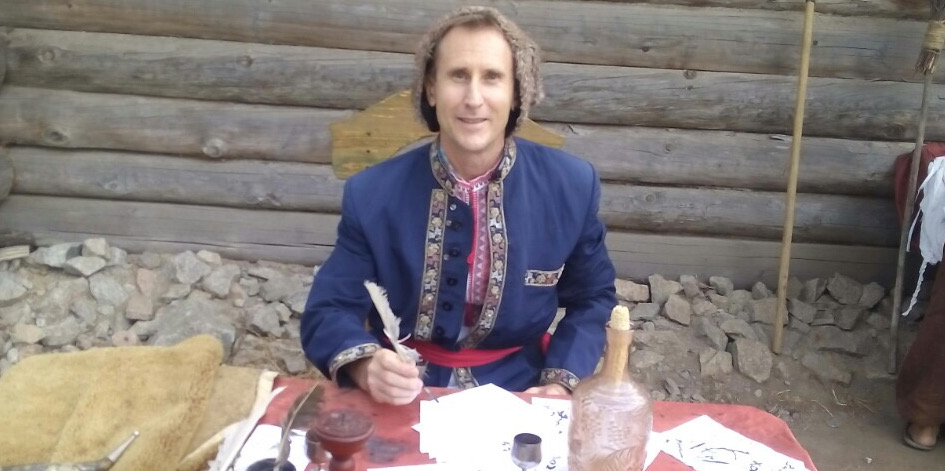 Pavlo Zalizniak did an amazing job helping me get my permanent residence permit.
I came to him after a different agency in Odessa took advantage of me, so I was very skeptical and suspicious. I researched my issue and spoke with many different agencies, all of whom either wanted to charge too much or made promises that sounded too goo to be true.
avlo on the other hand was very genuine in his approach. He outlined the process in a comprehensive way and his rate was reasonable.
Once he and his staff took charge of my case, they handled everything. I was completely hands-off. They traveled from Kiev to Odessa for records. They worked with local officials. Everything was handled quickly and professionally.
Also worth noting on the occasions where my presence at an immigration center was required, Pavlo personally met me there and made arrangements for me to skip to the front of the line, so my experiences were always quick and painless.
Honestly I couldn't have been more pleased with the result. My 90-day visit was extended while I waited for my PMG. I finally received my PMG without any fuss.
Thank you Pavlo for doing such an amazing job!
– Nathan Pearson

It was a propiska and a custody letter that I hired them to help me out with. I was glad that I did not have to waste my time with all the bureaucracy. I got what I wanted cheaply, quickly and I recommend their services.
– Antony Matieu
"Pavlo is professional, attentive, and communicates with consistency and clarity. Our visa situation had some peculiarities which involved needing greater discussion with authorities to pursue the path best suited for successful outcomes. He handled the situation graciously."
– Justin Reimer
I met Pavlo and Petro online through Googling Immigration Attorneys in the Ukraine, as I was looking for help with an Immigration situation. I have found their work ethics and professionalism outstanding. As they are always prompt in returning messages to me pertaining to my case. I know I can count on them for sound and correct legal advice…I thank them sincerely.
– Jeff Key

Great support.all questions were answered. Very good communication and service.
– Piyush Saraf
"Fantastic service! What I enjoyed was knowing that all was taken care of and in the perfect way! Highly recommended due to accurate and stress free results with a smile."
– Luc Chenier
Pavlo and his associates assisted me in my immigration process to Ukraine. I can attest to their prompt attention to my needs, professionalism, and willingness to work with me during the challenges in my situation and unexpected changes. I highly recommend any expat that desires legal assistance in immigrating to Ukraine to work with Pavlo and his team!
– John K.

Zalizniak & Associates were very professionnal during the interview we had on Skype, they answered every questions that I had to do my visa for Ukraine and will help me once I'll be there. Thank you very much for your help !
– Jérémie Goutry
"I was impressed by the professionalism and attentiveness of this firm's attorneys. Everything was exactly as promised and my work permitted. It is hard to find a customer-oriented and Western-style services in this country. Ukraine Immigration Consulting proved to be the best for me. Strongly recommended."
– Mr. Ruwan
Very satisfied by the professionalism and reliability of the service. If you are looking for a place to work, then this is definitely the right choice. Pavlo and his team helped me get all the documents, and procedures required to acquire my visa and other papers in a very professional and timely way.
– Ameer Abdulfattah

Petro has been very helpful and very helpful. He was also prompt in replying to my questions. He was realistic and professional.
Petro has been a kind of soul lover. He has been patient and even followed-up with me when I delayed in submitting some documents. This is the first time I have ever had a job.
I would strongly recommend Zalizniak Petro services. After all, he gives the most precious resource (i.e., time) one could give to another, at a very reasonable fee and with all his attention.
– Tom Willer
"I sincerely recommend the very effective and professional services of Zalizniak and Associates. Obtaining permanent residency and settling a business in Ukraine as a foreigner is quite complicated, but with their expertise, guidance and efficiency, the process has been completed with success in a short time."
– Francis Coraboeuf
I am a citizen and I visited Zalizniak & Associates last week in looks to some visa issues I've been having. They were incredibly friendly, professional and helpful. Such a rarity in Ukraine! I tried getting answers at many law firms in the past and Zalizniak & Associates were the only ones who were able to provide me with the necessary information. Thank you very much for your help. Would highly recommend them to everyone.
– Ania Vlada

My need to acquire a Temporary Residency Permit in Ukraine so I thing Ukraine Immigration Consulting to accomplish this.
My experience with Pavlo and Zalizniak & Accociates was excellent! All steps and requirements were thoroughly explained in advance and everything was done on time, on schedule and on budget. Pavlo and his staff answered all my questions and concerns along the way and handled all the procedures and processed all documents professionally. I highly recommend these people for your legal needs.
– Paul Hutchinson
"I am from Switzerland and i have to say .. Very smart and professional people! They have made me many documents i've needed. All with no complications. They are trustworthy and honorable! Thanks."
– Jonas Lauwiner
My company is based in Tel Aviv, Israel. Kiev and I hired Ukraine Immigration Consulting for visa and residency permit matters. The job needed to be done urgently and I decided to go ahead without meeting the attorney in person and signed a contract online. From the very beginning I was presented with a clear picture of the process. As the matters proceeded, I was never left in the dark. Pavlo went above and beyond for my company and delivered promised services timely. His team was always accommodating, thorough and provided a quality service. I am glad for having my business in their hands.
– Ali Noam

Zalizniak & Associates on Ukrainian migration law. Besides limited references to legislation their lawyers had shared terir practical experience and contacted Migration Service to specify needed question.
I strongly recommend Zalizniak & Associates as migration lawyers in Ukraine.
– Ivan Horodytskyy
"I am happy to say that my father and I received permits to stay in Ukraine for 1 year. There were various steps to the process, but Petro and Pavlo provided perfect instructions and supplied perfect paperwork every step of the way. We are Americans from California and anyone thinking about staying in Ukraine for longer than 3 months should for sure talk to Zalizniak & Associates. I checked with a few other firms and am very happy with the price I paid and the service. I trusted them and they came through on every level. This firm has a lot of experience and knows what they are doing. Everything they said was true and the entire process went exactly as planned. I highly recommend this firm."
– Scott Launer
"It was a pleasure to work with Zalizniak & Associates! They take the confusing and convoluted laws and processes in Ukraine and create a very simple way for you to immigrate.
They work very quickly! Through their (what I would call white gloved ) process, within couple of weeks , I had a visa in my hand and was ready to move!
I strongly recommend them to anyone who is considering moving to Ukraine.
I look forward to working with them in the future!"
– Tatrasiel R.
"Excellent. They are by far the most knowledgable, competent and fair lawyers when it comes to issues regarding residency, work permits and visas in Ukraine. I highly recommend going to them first before you try with anyone else."
– Michael Lahoda
"I consulted other firms that offer the same service. They were inexperienced and I needed a translator. Zalizniak are more expensive, but experienced and professional. It isn't simple getting a work visa in Ukraine. My experience with Pavlo and his office was positive. I was kept informed of progress in clear and proper English. In Ukraine this is special. I recommend Zalizniak to others.
"
– Eric Layall
"I had an urgent need to secure a work permit, business visa and residency permit in Ukraine for a new Canadian employee invited to work for our startup project in Lviv. It was Sunday morning and we needed to kick off the project asap. I had hard time finding an immigration attorney open on Sundays. The Ukraine Immigration Consulting team responded immediately and explained the procedure in-depth. After all, I got a great deal and a much quicker option than a regular work permit, everything worked out swiftly. I would like to particularly highlight that my attorney tried to understand my priorities and based on that offered me the fastest way to get the employee to Ukraine. I was even more happier knowing that I did not need to do any of the bureaucracy work as it was handled by the office. All in all, if you are looking for immigration services, you are on the right page."
– Mykhailo Tserkovnyy
"Extremely friendly and helpful English-speaking staff. Though my case is a bit unusual, Pavlo quickly managed to provide several flexible options to get my residency permit in Ukraine. I'll definitely be using his services in the future."
– J H
"When my 90 days of my stay exceed in Ukraine I was returned back to the UK. I could not get any visa to Ukraine and Ukrainian Embassy in England said I need background for VISA (like work permit or other) and they cant give me a visa straight away. I was really disheartened and very sad. I started researching on the Google if somebody can help me and Zalizniak & Associate appear on a top. I just click and wrote a message. It was very easy to send a message through website and I get the answer without no delay. I needed to back Ukraine ASAP because of my situation with babies so I did not have time to wait. My problems was resoled in Skype and mail conversation and I received package for long term VISA type D in several days. Later I obtained VISA and came to Ukraine very fast. During next two weeks I obtained Temporary Residency and right now can stay in Ukraine during one year.
I would like to express my sincere gratitude to the whole Zalizniak & Associates team. I would highly recommend to everyone this company. They provide me a great service!"
– Jyoti Patel
"These guys are solid, they made me a visa on the spot and has offered support 24/7 as we have had alternative requests and changes in the visa type and they have explained everything on each step of the way of how they operated and what they are doing, kept us updated every day on the situation and finished it very fast. "
– Alaa Rouhana
"Zalizniak & Associates for Ukraine immigration has helped us obtain multiple visa's for members of our organization, they have been professional, smooth, and most importantly for me was the Speed that they did it all in. This is definitely the place to get stuff done. Thank you guys."
– Adam Telmore
"The whole process was lengthy but necessarily so. Excellent service, responsive, great support staff. Would use this company again in the future."
– Michael Lance
"Top-notch boutique immigration law company. Excellent job! Thank you for being so helpful for us. Highly recommended!"
– Dmytro Humeniuk
"Pavlo is a very knowledgeable, conscientious and dedicated lawyer. He treats each client with the utmost respect. He clearly explained the process for obtaining work and residency permits.. Pavlo kept me informed each step of the way and answered each and every question or concern I had. He made the whole process simple and anxiety-free. Thank you Pavlo!"
– Linda Greene
"Great company to help expats migrate to Ukraine. Pavlo is very knowledgeable and very experienced, Thanks Pavlo, Commander Thomas Sander"
– Commander Sanders
Our customer service policy
---
At Zalizniak & Associates, we understand that the process to immigrate to Ukraine can be stressful for individuals and their families. That is why we take the lead to take the pressure off from you.
All clients benefit from our total dedication, whether they are prospective immigrants or visitors to Ukraine. We go all the way and find the best options to fulfill their goals, no matter the challenge.