Ukraine has never been closer.
As a rapidly changing country, Ukraine invites you to discover its land, its culture and its people. If you are looking to immigrate to Ukraine, obtain a residence permit or visit our nation, let Zalizniak & Associates facilitate your journey to a land of opportunity opening up to the world.
Immigrate to Ukraine or get your residence permit with peace of mind
---
At Zalizniak & Associates, we have put our knowledge and skills at work for our dozens of clients wishing to immigrate to Ukraine, to obtain a Ukraine residence permit or to visit the country. Since 2011, supported by a strong contact network and an extensive field experience, our leading consulting firm provides a vast array of services to help you obtain whatever visa, certificate, permit or authorizations you require from the Ukrainian government.
---
Zalizniak & Associates offers you a free, professional consultation to evaluate your case and assess your situation, no matter how complex it might be.
Home to the
biggest grain exporter in the world
And
UNESCO World Heritage Sites
where you can meet
million people
who speak
different languages.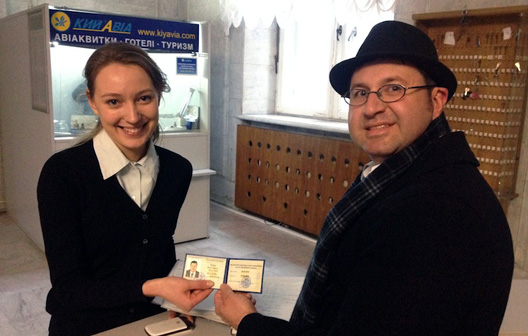 "I met with Pavlo Zalizniak to discuss my problems. Within two days he not only found my application but arranged for me to receive my document confirming my Ukrainian Abroad Status."Mr. Zenon Zawada
---
Show more testimonials
Our customer service policy
---
At Zalizniak & Associates, we understand that the process to immigrate to Ukraine can be stressful for individuals and their families. That is why we take the lead to take the pressure off from you.
All clients benefit from our total dedication, whether they are prospective immigrants or visitors to Ukraine. We go all the way and find the best options to fulfil their goals, no matter the challenge.